MEET DR. VITRAG SHAH
MBBS, MD MEDICINE, FNB, EDIC (UK)
Dr Vitrag Shah is foodie, TechnoGeek, loves to explore new places and travel along with being a MedicalGeek.

He is bright in his studies since school days. He has always ranked within top 10 from 1st standard upto HSC. He got 8th Rank in Surat center in HSC.

He has done MBBS & MD Medicine from GMC, Surat. After MD, he underwent ICU training at KEM Hospital, Pune. Thereafter, he has done his super specialization in FNB Critical Care from Sir Gangaram Hospital, Delhi which is one of the renowned hospital of India. He has also cleared European Diploma in Critical Care – EDIC from London-UK which is the most prestigious qualification in critical care. in EDIC-1, he has also secured 5th Rank in Asia center and 9th Rank worldwide.

He is one of the MCI recognized Intensivist – ICU specialist in south Gujarat. (Only 2 such MCI recognized ICU specialist in South Gujarat at present)

He is very much interested and expert in diagnosing & solving rare cases. He always seeks perfection. He is well versed with latest developments in his field and remains updated. He is academically very active and has keen interest in clinical research.

He is well versed and skilled with all ICU procedures.
Personality Traits & Personal Characteristics
Responsible

Ambitious

Seek Perfection

Always staying updated, Well verse with latest guidelines
| | |
| --- | --- |
| Monday – Saturday | 11:00 AM to 01:00 PM | 06:00 PM to 08:00 PM – Walk In |
| Monday – Saturday | 09:00 AM to 11:00 AM | 04:00 PM to 06:00 PM – Prior Appointment |
| Emergency Admission | 24*7 |

AREA OF INTEREST

OUR PATIENTS SAY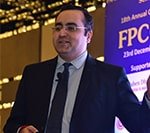 Best intensive care physician of South Gujarat. Numerous success stories from kiran hospital under Dr. Vitrag Shah, which seems to be unreal few years back in Surat City.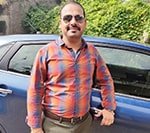 Well versed with ICU practice & truly a medical geek.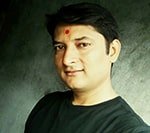 ડો. વીતરાગ શાહ એટલે એક યોધ્ધા, The great warrior, તમારા માટે જેટલું કેવ એ ઓછું છે, salute sir.
*Answers to Frequently asked questions by Covid-19 patients / Relatives* Fever may [...]
All you need to know about novel corona virus - COVID-19 A-Z about COVID-19 [...]
1. Basics of antigen-antibody Antigen are protein, polysaccharide or lipid. Antibodies are proteins produced [...]